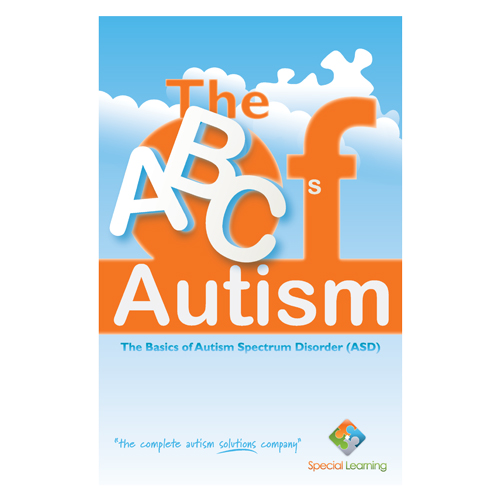 The ABCs of Autism eBook
The ABC's of Autism eBook has been written specifically for those looking to obtain a broad understanding of Autism Spectrum Disorder (ASD). This book is a must read for parents of newly diagnosed children and anyone else who loves and provides care for these children, including special education teachers. Each page is full of useful and straight forward information to help you better understand this complex disorder.
Information is power. The ABC's of Autism is a great tool to to help demystify this disorder so that you can begin to make informed decisions regarding a child's care. A must read for everybody!

Table of Contents:

Chapter 1 – Autism Overview

Chapter 2 – Knowing Your Child's Developmental Milestones

Chapter 3 – Autism Statistics

Chapter 4 – Knowing Where Your Child Falls Within the Spectrum

Chapter 5 – Early Signs of Autism

Chapter 6 – Asperger's Syndrome

Chapter 7 – Pervasive Developmental Disorder–Not Otherwise Specified

Chapter 8 - Autism Disorder

Chapter 9 – Childhood Disintegrative Disorder

Chapter 10 – Rett's Syndrome

Chapter 11 – Obtaining Proper Diagnosis
For More Information, Go to our eBook Landing Page.
This is a downloadable product. Product download instructions will be provided upon completion of your purchase.